TUCSON RESTAURANT DESIGN & CONSTRUCTION
Hidden Hollow Construction can assist at every stage of your project including site selection, lease negotiating, architectural services, purchasing new and used equipment and interior design. We work very side by side with our clients to ensure their wishes are achieved while offering advice and alternative solutions which can save our customers time and money without compromising quality.
Established in 1979, we possess one of the oldest contractor licenses in the state and are proud of the rock-solid reputation we have achieved in the community. The majority of our work is done in-house. If there is work which needs to be subcontracted out then we generally use subcontractors who have worked for us for more than fifteen years.
Hidden Hollow Construction operates in a manner to achieve our clients' goals on-time, on-budget and with the highest standards of integrity. We strive to far-exceed the expectations of our clients. Our small business status gives us an edge as our personal service and responsiveness are unmatched. We encourage our clients to check any of our many references. Due to our vast experience in all types of restaurant construction and our close team-approach to our jobs, no other company can offer as much.
Ted and his team were an absolute dream to work with. With only a loose idea to start with, he was able
to step me through each leg of the process, refer other reputable vendors for different aspects
of the job, and keep the entire project on time and under budget. I can't imagine there is a
better contractor in Tucson or in any other city that I could have selected for this project.
Corinne Tso, Owner, Cook Tucson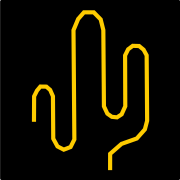 Hidden Hollow has now built two new tamale shops for us in the past year. I can't begin to tell you how
wonderful it is to work with Ted and his crew. Because of Ted's understanding of the restaurant
industry, he was a collaborative and strategic partner in the build-out process. He took our ideas and
design and put life into them. Ted understands that he isn't just doing a build-out, he is enabling someone's
dream. He communicated every step of the way and kept the entire process on track. In addition to
successfully completing his scope of work, he also kept me on track with my responsibilities. All this
resulted in us getting a beautiful, ready to open tamale shop on time and on budget. As long as Ted is in
business he is the only contractor in Arizona we will work with.
Todd Martin, Owner, Tucson Tamale

Abygails Bakery & Cafe
Acacia
Acacia Real Food and Cocktails
Amplimed
Ascend Day Spa
Az Beds
Bakehouse Breads production facility( 24,000 sq. ft.)
Banquet on a Bun
BATA
Beijing
Bennar's
Beyond Bread (prod. kitchen)
Bistro Phillipe
Bob's
Bol Weevil
BTO
Bubbe's fine bagels
Buddy's Grill – Houghton
Buster's
Caffe Torino
Cafe Torino Pizza Bar
Caffe Torino in the Foothills
Caffe Diva
Caffe Milano
Cafe Pariso
Caridad Community Kitchen (Prep area)
Casa Craft Beer and Wine
Chile Verde Sonoran Grill
Christina's Nails & Spa
Ciao Down Pizza
City Grill
Chef Shawns
China A
China Combo
Choice Greens (2017 Facelift)
Choice Greens Express
Circa 79
Coach's Deli
Contigo
Contigo-La Paloma
Cook Tucson
Country Club of La Cholla
Curves
Dan's Italian Kitchen
Decibel Coffee
Delectables
Dickman's Meat & Deli
Dreher's
Eatza Pizza
El Coqui
El Guero Canelo East
El Guero Canelo – new location
Elle Bistro
El Taco Tote
Embassy Suites
Fun City
Enoteca
Extreme Pita
EXO Coffee (Expansion)
47 Coffee Shop
58 Degrees & Holding Co.
Famous Sonoran Hot Dogs
Fenton investments
Fenton Investments (misc. offices)
FioRito's
Food Conspiracy – Co-op commissary kitchen
Food Conspiracy Co-op grocery store
Frankie's Bar
Frog's Organic Bakery
Garden Cafe
Gourmet Girls
Graze-Choice / Oracle Rd.
Graze Burgers
Graze Burgers (Broadway)
Gusto
Harvest
Hermosa Coffee Roasters
Honey Baked Ham
Iron Grille
Italia
It's a Grind
John Henry's
Keaton's – Foothills Mall
Keaton's – Tanque Verde
Knext Salon-Gallery
Koi Sushi
Kokobana
Kukai Sushi
LaFerlita Pizzaria
LaRocca's
Le Buzz (kitchen Remodel)
Le Caves Bakery
Level Lounge
Locale
Lodge in the Desert
Lovin Spoonfuls
Maloney's – Flagstaff
Maloney's – Tucson
Malta Joes
Mandarin Garden
Maribelle Cakery
Maynard's
Maynard's Market
McFadden Gavender Advertising
Mercado San Agustin (design & F&B)
Mini's Cupcakes
Mini's Cupcakes (Oracle Rd.)
Miraval
Mrs. Brown's Burger Barn
Nail Trix
Neo of Melaka
Nimarco's – Flagstaff
Nico's – Grant Rd.
Nico's Tacos – Swan Rd.
Nico's Tacos – Oro Valley
Nico's Tacos – Vail
Nonie
Old Pueblo Grille
Pearl's Nails
Performance Footwear
Phoenician Resort
Piper Solutions
Pizzaria Mimosa (design & F&B)
Queen Doughnuts
Royal Kabob
Royal Room
Reilly Craft Pizza and Drink – Food and beverage
Reilly's Beer Garden
Reilly's North
Salsa Brava – Flagstaff
Salsa Brava – Page
Sam Hughes Place (co-general)
Sandalwood Salon
Seri Melaka
Scott & Co
Shlomo & Vito's
Smokin – Orange Grove
Smokin – Swan Rd.
Smoothie King (2 locations)
Sour Apple
Sports Buzz – two locations
Spankie's
Strombollies – Flagstaff
Strombollies – Page
Sundaze Yogurt
Sur Real
Taco's Don Juan
Tap & Bottle (Oracle Rd)
Tap & Bottle
Ten's
The Grille at Hacienda Del Sol
The Hop Shop expansion
Tohono Chul Tea Room (kitchen remodel)
Torino Ristorante
Torino in the foothills
Torres Blancos
Tough Luck Bar
Tough Luck Club
Truland Burgers and Greens
Tucson Hop Shop
Tucson Tamale
Tucson Tamale (frozen shipping facility)
Tucson Tamale Production Facility
Tucson Tamale, Oracle Road
Urban Fresh
Video City – three locations
Viro's Italian Bakery
Webmo
Welman Sperides Mickelberg – Architects
West Bound Beer Wine and Spirits
Wildflower
Windemere Real Estate – Oro Valley
World Wide Wraps
XI Noodles
Yen Salon – two locations
Zona 78
Zona 78 -Mozzarella bar
If Webster's Dictionary had a definition for Hidden Hollow Construction, and its owner Ted Curtis it would read as follows: Integrity, professionalism, execution, commitment, old school work values and ethics, with a tremendous sense of urgency.
Ted has proven to be a man of his word in both cost analysis, and an uncanny knowledge of city and county building codes. His reputation with the health department is impeccable. His budget expertise, with an emphasis on state of the art design and development, is unequaled in my experience of forty some years in the food industry.  Not only is the finished    product exactly, or beyond our expectations, but we have always come in at, or under budget, and on time!
You are in the same position I was last year, in search of a general contractor that will be honest, fair and do a great job for you. Hidden Hollow Construction is that company. We used Ted Curtis and his crew for the construction of our off-site commercial kitchen and complete remodel of our retail grocery store. The entire process was daunting, but Ted walked us through every step with a wealth of knowledge, good advice and support. I can't recommend them highly enough.
When I opened my business five years ago, Ted Curtis took charge of the design and construction of the building. His knowledge and experience in the restaurant and construction business was priceless. He saved me thousands of dollars in the cost of starting up a restaurant. The workmanship by Ted and the members of his company was timely and very professional. To this day, if I have any problems or concerns regarding anything, Ted is the one on the scene to help. In the food business, this kind of relationship is very valuable. It's like finding a good doctor.
Our first project with Hidden Hollow was the kitchen. When we were interviewing Ted, he pointed out several ways he could save us money after just looking at our architectural plans. In fact, Ted and his company were able to save us thousands of dollars because of his in depth knowledge of every aspect of the building process.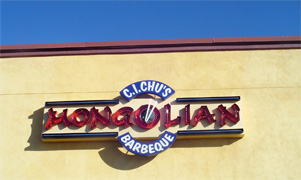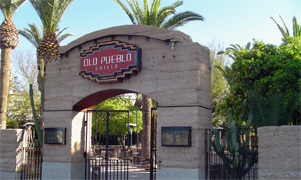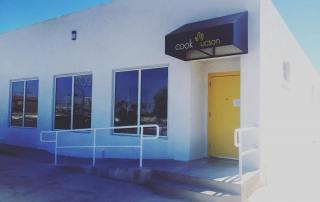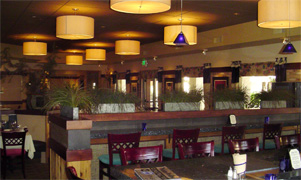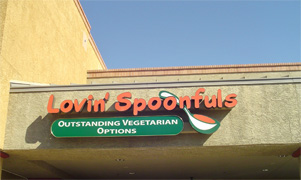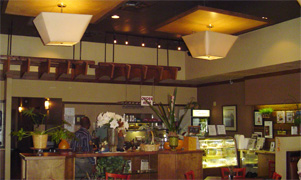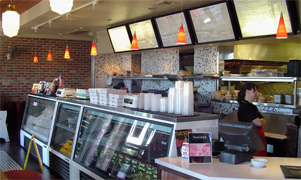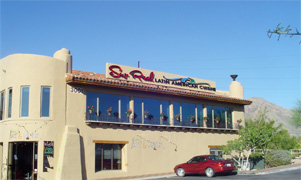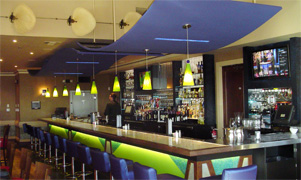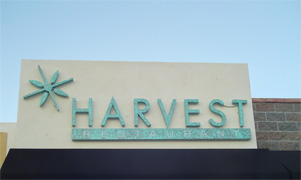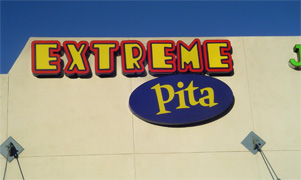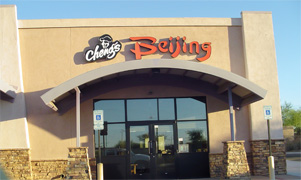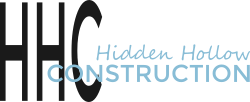 Ted Curtis, President
7447 North Fortuna Place
Tucson, AZ 85741
Phone: (520) 575-6499
Fax: (520) 575-6499
[email protected]
Contractor's License # 57949 & 87523